MESL 2023 Annual Update
Issued: June 2023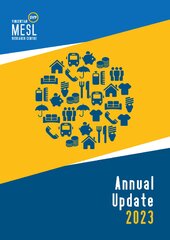 Download
Summary
The annual Minimum Essential Standard of Living (MESL) update captures the change in the cost of the minimum basket of goods and services needed to enable people to live with dignity. The 2023 MESL comes at a time of exceptional increases in living costs, which is placing particularly acute pressure on the cost of a socially acceptable minimum standard of living.
There has been considerable increase in the cost of a MESL across all household types. This year follows from 2022 as being exceptional, showing an even greater level of cost increases across most of the MESL budget areas, and these increases significantly outweighing any decreases experienced.
The MESL provides an evidence-based indicator of the current cost of the goods and services required to enable a socially acceptable minimum standard of living. In this way, the MESL expenditure data serves as a benchmark to assess the adequacy of social welfare supports and the national minimum wage.
The policy recommendations based on the findings from the MESL updated are presented in the Pre-Budget 2024 submission to the Department of Social Protection.